QUALITY NATURAL
NUTRITION FOR YOUR PET.
SPECIALLY FORMULATED FOR YOUR PET'S NEEDS.
EVERY PROVIDORE RECIPE IS CRAFTED WITH A HIGH PERCENTAGE OF REAL MEAT AND THE FINEST COMPLEMENTARY INGREDIENTS TO SUPPORT OPTIMUM HEALTH FOR HAPPY, HEALTHY, THRIVING PETS.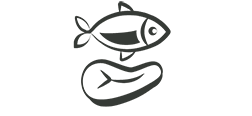 HIGH MEAT DIET
Packed with quality meat proteins, macro minerals & essential trace elements for healthy bone & muscle development.

OMEGA 3 & 6
Omega 3 & 6 fatty acids & zinc for a healthy skin & coat.
COMPLETE & BALANCED NUTRITION
Packed with all the essential nutrients, vitamins & minerals for an active healthy life.
IMMUNE SUPPORT
Infused with a blend of natural antioxidants, vitamins & minerals which can help support the immune system.
PREBIOTICS
Natural prebiotics to help promote the growth of beneficial bacteria & support healthy digestion.
COGNITIVE SUPPORT
DHA (Docosahexaenoic Acid) & EPA (Eicosapentaenoic Acid) which can help support cognitive health.
No Fillers
No Grains
No Gluten
No Dairy
WHY IS A HIGH MEAT DIET BEST FOR MY PET?
93% MEAT
ORGANS AND GREEN-LIPPED MUSSELS
*EXCLUDES TREATS
An animal's digestive system is where good health starts. Dogs and cats are designed to process high levels of meat, organs & bone with limited ability to process certain grains and plants. This means that pet foods made with inexpensive fillers like wheat, rice, corn or soy can be more difficult for your pet to digest, while the ingredients themselves deliver less beneficial nutrition.
A high meat diet of Providore food contains concentrated levels of essential meat proteins to support optimal health. By feeding a high meat diet you provide quality, natural nutrition in line with dogs & cats biological needs, closely mimicking how they would eat in the wild.
INGREDIENTS
Providore is made with the finest ingredients, purposefully chosen to support optimal health and enjoyment for your pet. Each recipe is crafted with limited ingredients and no nasty fillers.
RAW NEW ZEALAND MEAT
Made with raw meat, organs & bones, responsibly sources from the fields and oceans of New Zealand. By using the entire animal and gentle processing techniques we capture the rich levels of essential proteins, vitamins & minerals.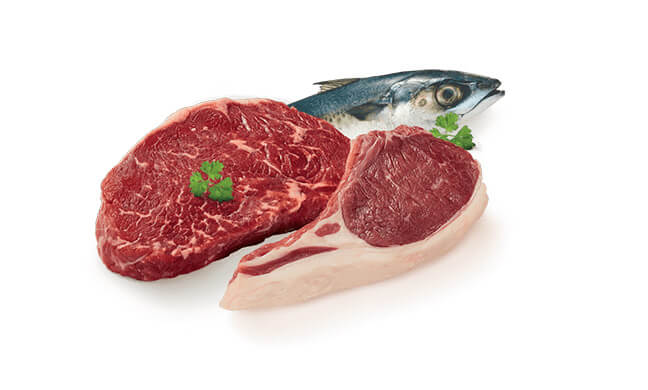 GREEN LIPPED MUSSEL
A NZ native superfood with a potent combination of fatty acids including Omega 3 & 6, which can assist in cognitive health, decreasing inflammation and high blood pressure. It is also a great natural source of chondroitin and glucosamine, which can support bone and joint health.
FISH OIL
Added fish oil delivers a quality, natural supplement of DHA (Docosahexaenoic Acid) and EPA (Eicosapentaenoic Acid) to help support cognitive health in dogs and cats of all ages.
PARSLEY
A natural source of powerful antioxidants, flavonoids & vitamins, parsley can be used to soothe upset stomachs, as a natural breath freshener and is suitable for dogs with sensitive digestive systems.
*In dog food only.
CHICORY
A natural prebiotic, chicory can promote the regeneration of healthy gut bacteria to boost the immune system, improve digestion, nutrient absorption and healthy bowel movements.
KELP
A rich source of iodine, calcium, vitamin A & folic acid, kelp can improve energy and enhance the immune system. Its high nutritional density makes it a natural source of many of the key nutrients pet's need to thrive.
HOW DO I FEED PROVIDORE?
Providore foods can be feed straight from bag to bowl with no rehydration or cooking required.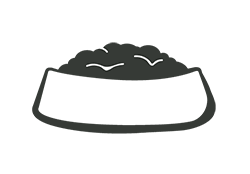 COMPLETE MEAL
By feeding Providore as a complete meal you are providing optimum nutrition for your pet.
Providore pet food is crafted with 93% meat sourced from the green fields and pure oceans of New Zealand. These quality proteins are complemented with selected plants, oils and a careful formulation of vitamins & minerals to help your pet thrive.
Providore contains no nasty fillers, no artificial colours, flavours or preservatives and is made without grain, gluten or dairy, recommended for animals with sensitives.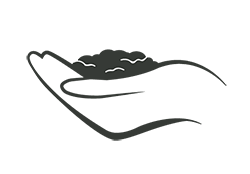 NUTRITIONALLY DENSE TOPPER
Increase the level of meat in your pets' diet by adding Providore food to premium dry kibble.
Meat contains the essential amino acids necessary to build and repair muscles & tissue. Providore pet food is made with a guaranteed high level of real, raw meat and contains an average of 24% more protein than a leading dry kibble brand. Adding Providore food to the bowl is a convenient way to deliver more of these quality meat proteins to your pet.
This style of mixed feeding provides variety to your pets' bowl and increases their enjoyment at meal time over kibble alone.
If feeding as a topper, decrease the amount of other food served.