Variety Pack
93% NEW ZEALAND MEAT
Created specifically for cats, this high meat diet variety pack contains 93% New Zealand meats combined with nutrient dense plants, oils, vitamins & minerals to promote optimum health for your pet. Contains Air Dried Chicken, Air Dried Chicken & Venison, Air Dried Mackerel & Lamb, and Air Dried Beef & Mackerel.
Gently air-dried at low temperatures to preserve the natural nutrients, this food delivers superior health benefits in highly palatable bites with a flavour and texture cats' love. Made in New Zealand, Providore contains no grains, gluten, dairy or nasty fillers & no artificial colours, flavours or preservatives. Carefully created to provide complete & balanced nutrition for cat of all life stages & ages.
We have combined each topper into a Variety box, so that you can enjoy each flavour, and top every meal with a different protein each meal, day or week. Sprinkle Providore over your cat's existing diet for a nutrient rich boost or feed as a complete meal. When feeding as a topper, serve 5g of Providore per 1kg of your cats weight.
ONLY AVAILABLE AT
BUY NOW
NUTRITIONAL INFORMATION
GUARANTEED ANALYSIS
Eicosapentaenoic Acid (EPA) & Docosahexaenoic Acid (DHA)
(min) 0.1%
Metabolisable Energy
4100/kcal
MACKEREL
Rich in protein for building muscle & tissue, with high levels of Omega 3.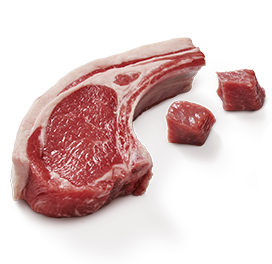 LAMB & LAMB ORGANS
Rich in protein for the building and repair of muscle, with high levels of iron & zinc.
BEEF & BEEF ORGANS
Rich in protein for the building & repair of muscle, with high levels of B vitamins.
CHICKEN
Rich in protein for the building & repair of muscle & tissue.
VENISON
Rich in protein for the repair of muscle and tissue with iron & B vitamins.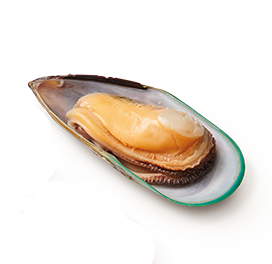 GREEN LIPPED MUSSEL
A great natural source of chondroitin and glucosamine for joint & muscle support.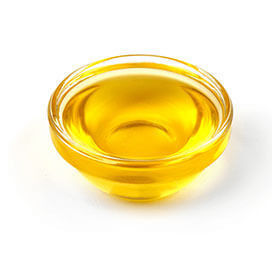 FISH OIL
A natural supplement of DHA and EPA to help support cognitive health.
NEEDS OF YOUR DOG
CARE ADVICE
FEEDING GUIDE
INGREDIENTS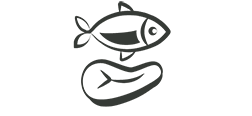 High Meat Diet
Packed with quality meat proteins, macro minerals & essential trace elements for healthy bone & muscle development.
Complete & Balanced Nutrition
Packed with all the essential nutrients, vitamins & minerals for a healthy life.

Omega 3 & 6
Omega 3 & 6 fatty acids & zinc for a healthy skin & shiny coat.
Immune Support
Infused with a blend of natural antioxidants, vitamins & minerals which can help support the immune system.
Prebiotics
Natural prebiotics to help promote the growth of beneficial bacteria & support healthy digestion.

Healthy Hearts & Eyes
Made with taurine to support a healthy heart & good vision.
TRANSITIONING TO A PROVIDORE DIET
If feeding Providore for the first time, mix increasing amounts of the new food whilst decreasing the old food over a period of 5 to 7 days.
Ensure your dog always has fresh clean water.
Always keep remaining food re-sealed in the bag. Store food in a dry cool place. Avoid storing under direct sunlight.
DAY 1 TO 2
25% Providore, 75% existing diet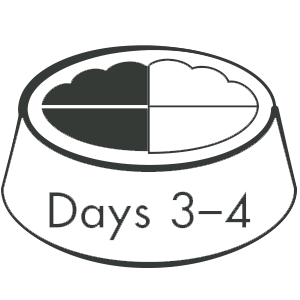 DAY 3 TO 4
50% Providore, 50% existing diet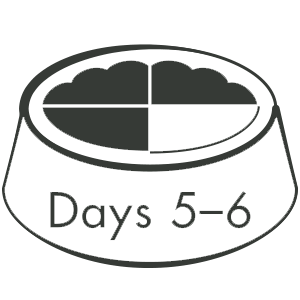 DAY 5 TO 6
75% Providore, 25% existing diet
DAY 7
100% Providore
When feeding as a topper, serve 5g of Providore per 1kg of your cats' weight.
Guide only. To avoid overfeeding, reduce the portion of other food accordingly.
If feeding as a complete meal:
| Weight | Grams |
| --- | --- |
| 1 – 2kg | 20 to 40g |
| 3 – 4kg | 50 to 60g |
| 5 – 6kg | 70 to 80g |
| Over 6kg | Add 10g cup per additional 1kg of body weight |
The feeding amounts above should be seen as a guide only. Your pet may need more or less to maintain its proper body weight depending on your cat's age and activity level.
Providore Mackerel & Lamb with Green Tripe is formulated to meet the nutritional levels established by the AAFCO Cat Food Nutrient Profiles for all life stages. Not for human consumption.
Mackerel, Lamb, Lamb Hearts, Lamb Lung, Beef, Lamb Liver, Lamb Kidney, Lamb Tripe, Green Lipped Mussel, Vegetable Glycerin, Yeast Extract, Vitamins & Minerals (Calcium, Choline Chloride, Potassium Chloride, Magnesium, Iron, E, Zinc Oxide, B3, Copper Sulphate, B1, Selenium, A, Manganous Oxide, B5, B2, Calcium Iodate, D3, B6, Biotin, B12, Folic Acid, K), Fish Oil, Sunflower Oil, Brewer's Yeast, Salt, Inulin, Natural Antioxidant, Taurine.
No Fillers
No Grains
No Gluten
No Dairy